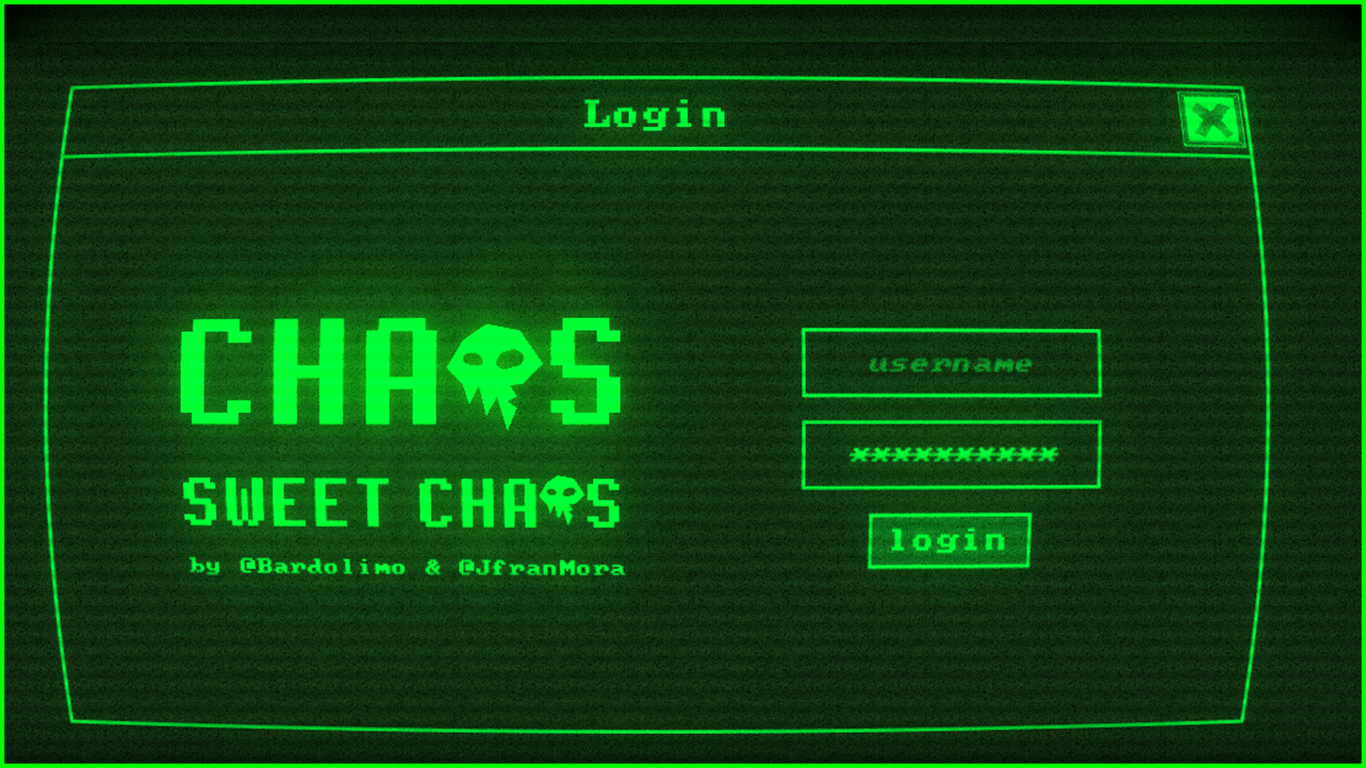 Chaos, sweet chaos
A downloadable game for Windows
>Press POTATO to start
Hello world! 'Chaos, Sweet Chaos' is a family chaos management game. You will have to teach an AI driven home automation how to fulfil certain tasks for a chaotic family.
>Press ALT+F4 to start the tutorial
(It's a joke, don't press anything)
The game is simple, use LMOUSE to provide rooms with energy and improve their status. When the rooms are well taken care of, the human will be comfortable and content, but if they are neglected, the human will get upset and leave.
To obtain this energy you will need to caress a potato that will act as your battery.
Complete the tasks on modules, listen to music, close tabs of spam and organise your desktop while you make the human happy and rub your potato battery.
> Press RESPECT to access the credits
Juan Francisco Mora Palomino - @JfranMora - [Programming / Game Design]
Sergio Font Gomez - @Bardolimo [2D Art / Game Design / Level Design]
Krill audio - @Krillaudio [Audio]
This game was made in 48 hours for the GGJ19 ^^
Download
Click download now to get access to the following files:
ChaosSweetChaos - Jam Version (bug fix) - win64
33 MB
ChaosSweetChaos - Jam Version (bug fix) - win86
30 MB